the nappys revenge queen anne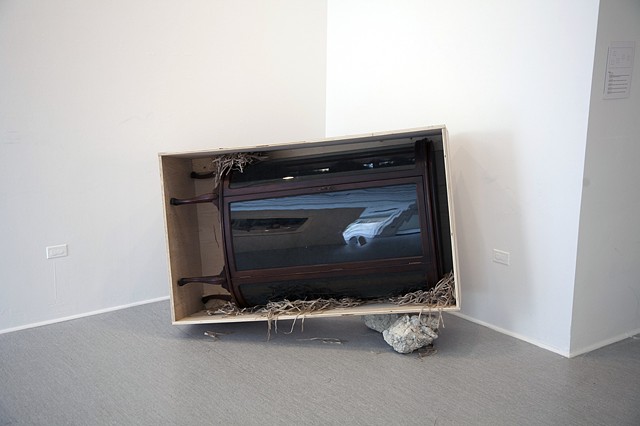 The Nappys Revenge Queen Anne, 2011-13
Reclaimed curio cabinet, synthetic Afro wigs, wooden crate.
60"h x 33"w x 13"d
Installation photo from 2013 exhibition Construction at the Averill and Bernard Leviton A+D Gallery, Columbia College Chicago.
In this work, nappy hair is a symbolic representation of the collective African Diaspora. The cabinet is stuffed with about 100 Afro wigs.The "revenge" on Queen Anne, is the overtaking of the Queen Anne-style curio cabinet as a reprisal on the Kingdom of Great Britain's first monarch and her rule during the height of the Trans-Atlantic Slave trade.
Construction was curated by Sabina Ott and also included artists: Dawoud Bey, Myra Greene, Melissa Potter, Tao Huang, and Wenhwa Tsao.