This small work was exhibited at Terrain, an alternative exhibition space in Oak Park, Illinois that uses a front yard for site-specific work by invited artists. The chair, made of found and natural materials has an accompanying sound mix that was broadcast at the site and lives on MixCloud. It includes original recordings, excerpts from interviews and samples from Charlie Parker, SunRa & the SunRa Arkestra, critic Stanley Crouch, Abbey Lincoln and birdcalls of the Urban Thrush.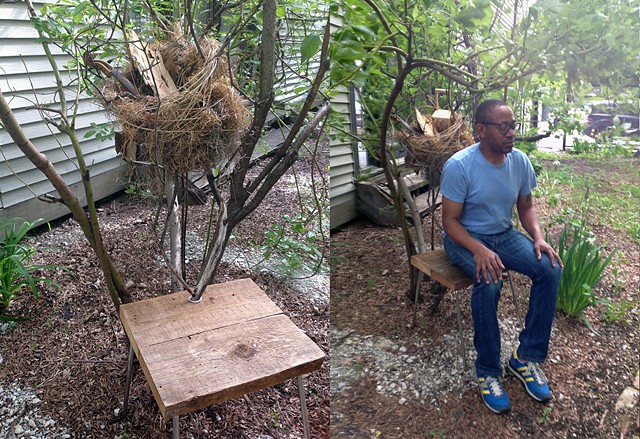 Nesting Chair for Charlie (Yardbird), Sun Ra and the Urban Thrush with Bird Mix

Branches from Trees, reed, grass, found materials, mixed media and audio (8:57).
54"h x 18"w x 15"d
2014